Sun Anyuan, Chairman of Hebron Technology Co.,Ltd, made a speech at the Chairman"s Forum of the Forty Wenzhou Business Association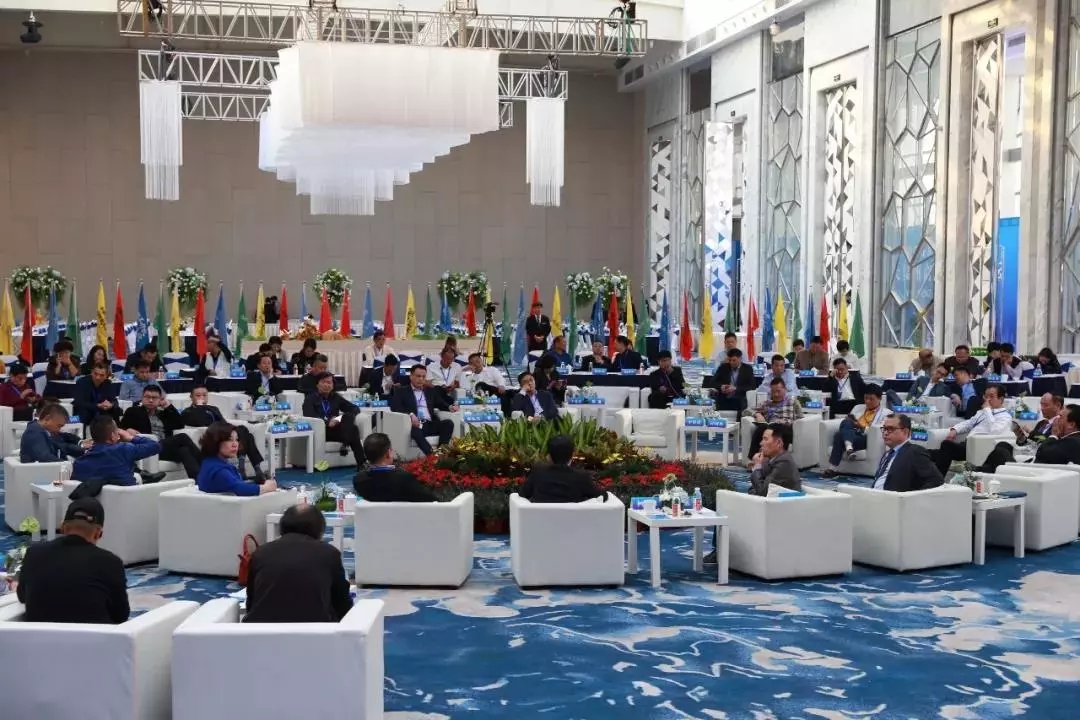 On the afternoon of October 24, 2018, the Chairman's Forum of the Forty Wenzhou Business Association was held in the Yixiang Hall International Banquet Center . Sun Anyuan, chairman of Hebron Technology Co.,Ltd, made a speech entitled "Science and Technology Promote Industrial Transformation and Upgrading". The forum was held in the form of keynote speeches and round-table dialogues, and "Intelligent transformation of industry" became the focus of attention of the participants.
In honor of the 40th anniversary of reform and opening, there are 40 chairmen of chambers of Commerce and well-known economists of Wenzhou trade associations participated in this forum to explore a new model of high-quality development of private economy. Since the reform and opening 40 years ago, Wenzhou has been innovating and seeking, becoming the pioneer and reform front of China's private economy. With the rise of private entrepreneurs, chambers of Commerce and trade associations have gradually grown into an important force in economic construction and social development.
Sun Anyuan, the president of Wenzhou SME Development Promotion Association and chairman of Hebron Technology Co.,Ltd, made a speech entitled "Science and Technology Promoting Industrial Transformation and Upgrading". He said that thanks to technological innovation and mode innovation, innovative companies have become the darling of the capital market. There are many cases in the Promotion Association, such as Hebron Technology Co.,Ltd listed in Nasdaq, Canaan Technology listed in GEM and Corning Stock listed in HongKong. In chairmen Sun 's speech, he emphasized that a series of incentive measures and favorable policies have greatly stimulated the innovative vitality of enterprises, and become a powerful driver to promote Wenzhou's economic restructuring and industrial upgrading and accelerate the transformation of economic development mode, undoubtedly creating new development opportunities for Wenzhou enterprises. Businessmen should do a good job of "three perseverances" - firm confidence, adhere to industry, adhere to innovation, enterprises can stand in the wind and rain but not fall!
Chen Jiquan, the president of Wenzhou Educational Equipment Industry Association, made a speech entitled "How Intelligent Technology Helps Industry Upgrade". He said that the arrival of the intelligence age can not be stopped by anyone. We were born in the age of intelligence, it is a serious question for all walks of life to think that how to integrate into the age of intelligence . It is also the best time for government departments to introduce policies and create environment conditions for intelligent technology.
Huang Ruidong, the president of Women's Wear Branch of Wenzhou Chamber of Commerce, made a speech entitled "Brand Fashion Helps Build Fashion City". President Huang pointed out that the younger main consumer market in the next ten years will bring new consumption patterns and new business models. Wenzhou enterprises will develop intelligent manufacturing and flexible customization, introduce talents and pool resources to help Wenzhou open a new age of fashion smart city.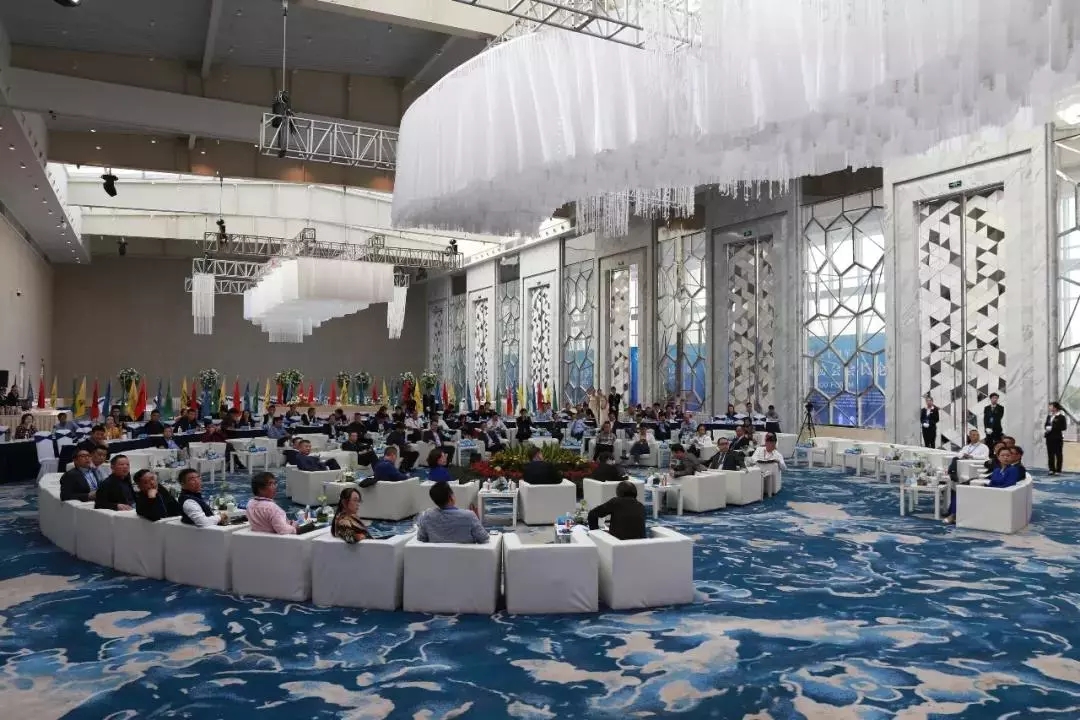 As for how to help Wenzhou's private economy move towards high-quality development, the chairmen have reached a consensus that trade associations and chambers should play the roles of "policy adviser", "information disseminator", "market coordinator" and "member server". As long as the government and enterprises have social cohesion, Wenzhou will surely create high-quality development and new brilliance.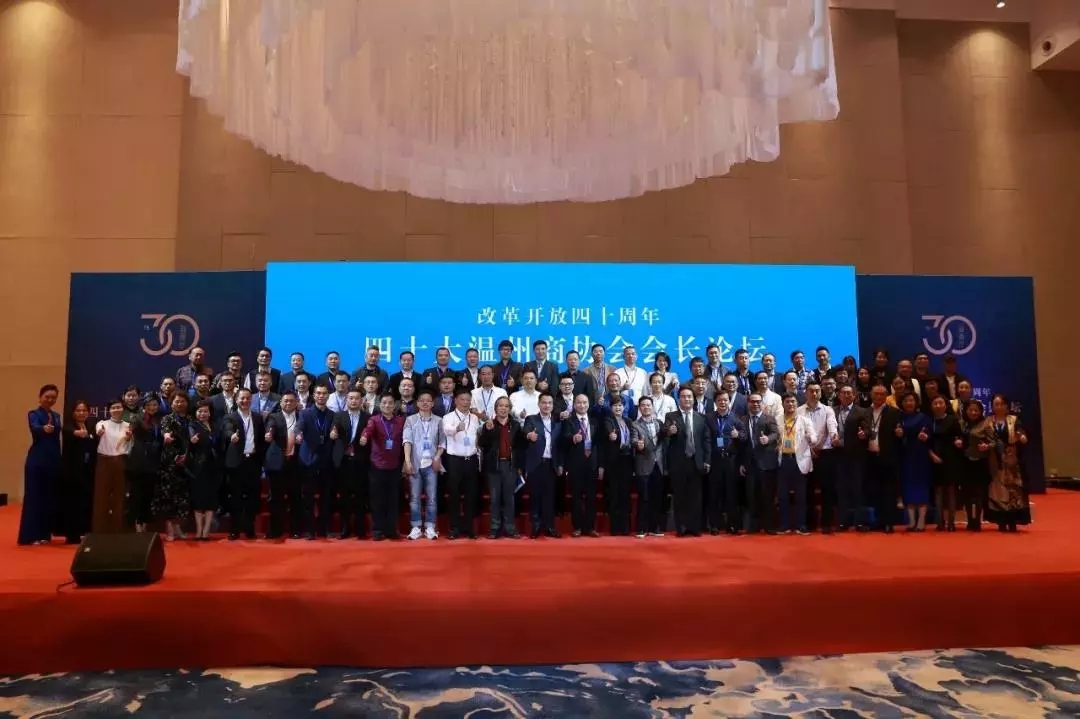 The 40 years of reform and opening are also the 40 years of turbulent private economy in Wenzhou. About how to solve the pain and difficulty of the current private economy, and how to stick to the road of innovation-driven development, 40 chairmen of trade associations and experts and scholars held a discussion holding full three-hour. Finally, Ma Jinlong, a well-known economist, summarizes and comments that faced with the new mission and requirements of the new age of Wenzhou , not only need Wenzhou private enterprises to work together to promote the development of industry to high quality, but also need Wenzhou private entrepreneurs to vigorously carry forward the spirit of the new age of Wen Business , boldly explore and actively practice, and strive to make the industry stronger, better and bigger.
It is understood that the forum is sponsored by Wenzhou Entrepreneurs Association of Civil Construction, co-sponsored by Wenzhou Cultural and Creative Industries Association, Yixiang Hall Hotel Management Group, and Longwan District Industrial and Commercial Federation.